From the outset, it has been Crazy Club's intention to give good, qualified, talented, performers, a chance to gain experience and display their talents. Some are very well known but most are just making their way to stardom. The following is a list of those who have graced the stage of Life Under The Horseshoe.
For bookings see: Musical Talent Booking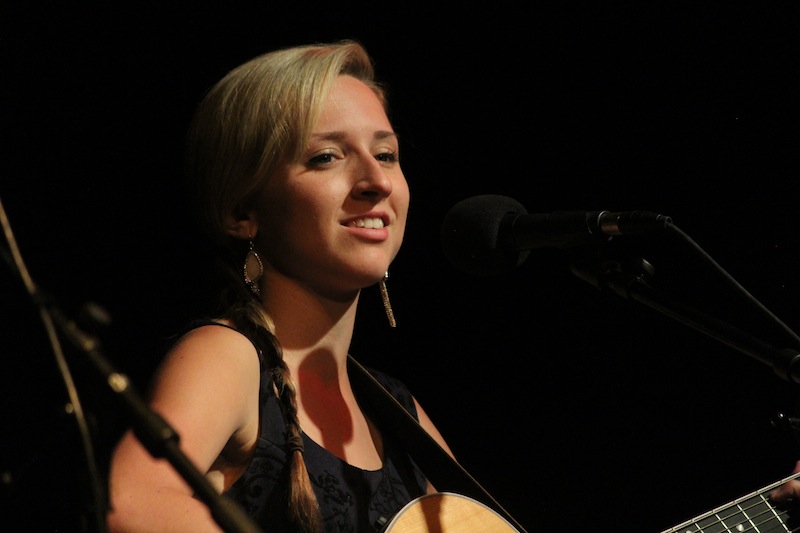 Our stage at Victory Hall was graced by some remarkable performances last season. Their generosity in sharing with us was appreciated by all who listened and attended. Below is a list of many of those talented people.
Brian Stucki – Hailed as "superb" by the Boston Globe, tenor Brian Stucki continues to distinguish himself as an interpreter of opera, oratorio, and song. View Event Here
Dave & Jenny Anderson – a father and daughter duo performing in the cowboy music genre, original songwriting and richly blended vocals & harmonies, Jenny's voice is smooth, deep and rich like silk, Dave is a past WMA award winner for male vocalist
Doc & the Lady – beautiful guitar and gifted fiddle duo, performing vintage folk, Celtic & bluegrass as well as some original tunes, undeniably gifted musicians who perform with intricate and flawless style, they have performed for the Governor of Utah and opened for Randy Travis at Deer Valley
Mark Chaney Trio – a jazz trio of impeccably talented musicians, guitar, bass, percussion & vocals, who have performed their music in all reaches of the USA and beyond, they have played with some of the jazz "greats" in the industry
Mckail Seely – a self styled singer/songwriter with incredible vocals, rich and soulful sounds in the style of today's soul and pop music
Mary Kaye Knaphus – a "WMA" award winner for female vocalist and singer/songwriter in the finest tradition of cowboy music offering up her strong and sweet vocals woven into her stories of life on the ranch
Jim "Fish" Svendsen – a wonderfully gifted performer and songwriter, engaging and sometimes humorous, singing his own mix of folk, bluegrass & western style, Jim plays with other ensembles as well as on his own
Richard Olsen & Friends – a group of very talented individuals who perform in various ensembles, guitar, fiddle, bass and deep rich vocals served up western style in the finest tradition
Libby Thomas – a sweet performance of delightful songs written by Libby and performed on guitar in modern and refreshing folk style, uplifting and heartfelt songs about love and life
Wayward Molly – formerly an all female group with amazing harmonies and beautiful instrumental arrangements, they added a male mandolin player to their mix of folk styled songs in a stunningly moving performance
Dave & Carla Eskelsen – a husband and wife duo who write their music and perform it together, guitars & dulcimers, with Carla's impeccable and lilting vocals combine together for a mesmerizing performance
Greg Boothe – a very creative and energetic singer/songwriter, playing guitar and singing his own brand of modern folk with a perfect dash of humor
Cellar Door – a trio of talented musicians, one of whom has a deep background in opera and has performed in Vienna as well as around the world, their well- blended harmonies and guitar stylings are reminiscent of the great 60's folk groups
Russell & Lyndsey Wulfenstein (The W Duo) – an award winning fiddle player & teacher, proficient as well on guitar and mandolin together with his lovely wife, performing the music of the 40's era as well as folk and bluegrass style
Hal Cannon – this multi-talented, unassuming man travels the world sharing his homegrown music about western life, rich stories woven in the absolute finest tradition of folk, western, bluegrass, and modern music, Hal performs in other musical ensembles such as, Three Hat Trio and the award winning Red Rock Rondo, he is an accomplished writer and author of Western folklore books and stories